Private physiotherapy and sports massage in West London
We're an expert team of physiotherapists, sports medicine professionals and massage therapists providing specialised and effective treatments. Founded in 1992, we address the root cause of issues and pride ourselves on being forward thinking, from consultations to aftercare.
With multiple locations in West London, become a member and benefit from our experience and focus on client diagnosis, recovery and health.
Call us on 020 7603 0040
As a new member, you don't need to be referred, simply call, book online or email info@kenphysio.com to speak to our friendly team about your needs. We will arrange an initial appointment at your most convenient clinic for as soon as possible.
Our clinics are open 6 days a week, Mondays to Saturdays.
Our services
Discover our range of physiotherapy and wellbeing services:
Please also view our health guide where we've created resources to help our members outside of appointments.
Why become a member?
– No upfront costs and free membership
– Recognised provider of physiotherapy services by all major insurance companies
– Access to expert staff for same day, or next day appointments and online bookings
– See your preferred expert for ongoing treatments
– Ideal if you live or work in West London
– Appointments available outside the 9-5
– Saturday appointments
– Referral scheme if you recommend a friend
Process for new members
– Call or complete our enquiry form
– Hear back from one of our team to discuss your requirements
– Get booked in for an initial consultation and assessment
– Get a recovery plan and choose appointments at a time to suit you
– Once a member, use our online booking form or call for availability for same day and next day appointments
– If you have private insurance, contact them to cover the costs
Who are our members?
Our members are looking to recover from sports injuries, operations, manage medical conditions, and improve fitness and general wellbeing. In addition to assessment and recovery appointments and plans, we also offer shockwave therapy, pilates and sports massage.
A new member may have been referred by a GP or consultant, been recommended by their private insurance, found us online, or heard about us from a friend.
Our locations in West London
South Kensington
We are based in Evolve Wellness Centre. This is on a cobblestone road, just off busy Old Brompton Road. On arrival at reception, let them know you are here for Kensington Physio and your physiotherapist will be notified.
Find out more including how to get here.
Notting Hill
We are based in BodyWorksWest (BWW) on Lambton Place. Based on the 2nd floor, there is a spiral staircase leading to our treatment room. If you require help with the stairs, please let us know in advance. There is a no under 16's policy at this location.
Find out more including how to get here.
Kensington
We are based in Russell Gardens at no.7. This location has easy access and is exclusively used by our team, so just arrive and we will be here to welcome you.
Find out more including how to get here.
Meet our specialists
Our dedicated team take the time to diagnose and create tailored treatment plans for your recovery or management, and always put you first. Qualified, experienced and reassuring, you can request a member of staff for your booking, including for your initial consultation with us.
See all team members here.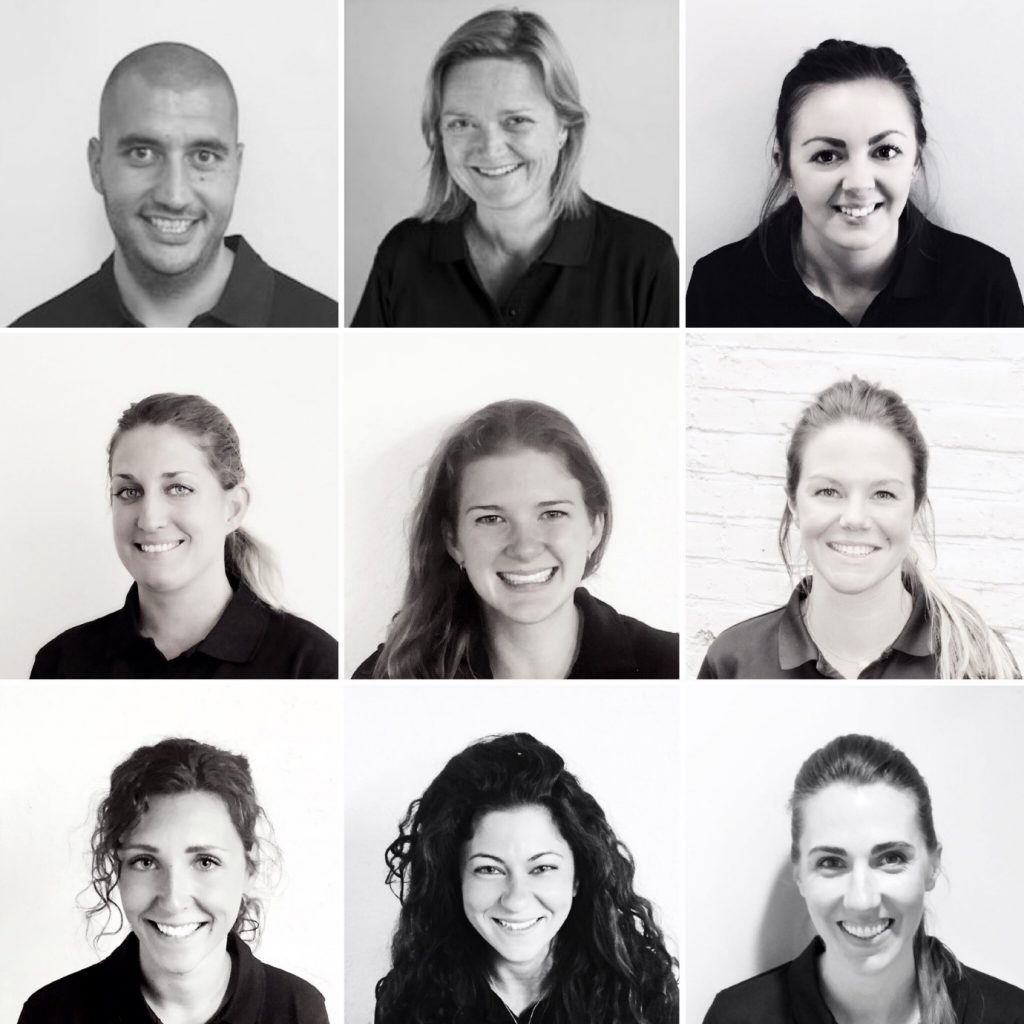 Member's feedback
"Annabel has helped me tremendously with my recovery pre and post hip surgery providing a wealth of knowledge, physio, exercise and advice to get back on track. Not only has she helped me physically but mentally too. I've been going to Kensington Physio for over a year and I can't imagine going anywhere else. Annabel is highly skilled and has always been professional yet very welcoming. During our sessions she picked up that I suffer from a stiff jaw which she also specialises in! At the time, I was suffering terribly and after only two sessions she really helped me release the tension and gave me exercises do on my own. I can't praise Annabel enough for what she does."
– Lauren Fleet
"Caroline has treated me for over 5 years now and I couldn't function without her! She is super-responsive, full of pragmatic advice and always has me back up-and-running in no time."
– Tony
"My lower back had been giving me pain for years after too much running and cycling. Martin was amazing, after a fairly intensive checkup he was able to diagnose a number of weak muscles which were the root cause of the issue. After giving me a stretching and exercise routine the pain gradually subsided after a few weeks. It's changed my approach to exercise and has allowed me to have uninterrupted sleep once more. I couldn't recommend Martin enough, a true professional who has an innate understanding of his work as a physio."
– Adam Hawkins
"I was recommended by a friend to see Erol for my back pain that was stopping me doing everything. It had stopped me going to the gym and I was finding work very difficult. 3 sessions later I am now completely pain free and have returned to the gym. His manual skills and his knowledge are the best I have ever seen. Thank you Erol – I owe you!"
–M Cafiero
Referral scheme

We would like to thank you when you refer your friends to us for physiotherapy by offering you a FREE 30 minute sports massage.
When your friend visits us, we simply need to be notified of your recommendation and will then arrange your complimentary massage.
We are recognised by: