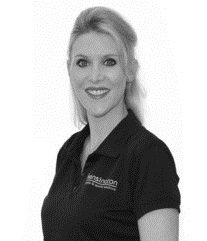 Senior Physiotherapist

Rehabilitation
Sports Injuries
Acupuncture

Annika Williams
Annika enjoys a challenge and seeks to inform, treat and motivate each client to achieve their every goal. With a passion for musculo-skeletal physiotherapy, Annika has worked as a senior clinician in both orthopaedics & the outpatient physio departments of two of London's top teaching hospitals. She has also ran the physio service provision for several of SW London's busiest GP clinics. Having decided in 2010 to concentrate solely on private practice, she has since been successfully dealing with a huge variety of both acute and chronic patient conditions.
Annika has a keen interest in post-operative and sports physiotherapy. She has worked as the lead physio for her local rugby team and the London Rowing Club, treating some of the most dedicated athletes she has ever met!
Annika's expert sphere is rehab. Whether this be correcting slouched postures, strengthening up your core, or getting you back to 'real life' or a sport following an operation, she will endeavour to make things fun and interesting.
Annika Williams is Pilates and acupuncture trained and incorporates these proven principles into her treatments. She will also look at your biomechanics and movement, providing video feedback, so you can see things clearly for yourself. She strongly feels that physiotherapy should be an enjoyable experience & knowing you are working towards your unique targets makes all the effort worthwhile.
Annika works at our Russell Gardens and Notting Hill clinic locations. In her spare time she enjoys running, Pilates, hitting the gym, live music, dancing, food, travel, festivals and escaping London when she can.