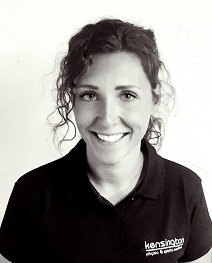 MManipTher, MCSP, HCPC

Sports Injuries
Post operative upper and lower limb
Neck and back pain
Zsofia Olah
Zsofia graduated with an honours degree in Physiotherapy from the University of Szeged, Hungary. Zsofia's career started out in London working for a small private practice, treating a wide range of musculoskeletal conditions. Looking for a new challenge in 2015, she moved to Brighton. Zsofia joined a busy private/NHS practice and gained a variety of skills in treating patients with musculoskeletal conditions, sport injuries and requiring post-operative rehabilitation. She also had the opportunity to work closely with an array of orthopaedic consultants.
Zsofia has a special interest in neck pain, headaches and hip conditions, however she enjoys treating all injuries from head to toe. She is truly passionate about treating low back pain and therefore has completed Pilates Matwork instructor training. She utilises this to deliver traditional and modified Pilates classes. Alongside her NHS experience, she has provided running assessments and Pilates 1:1 sessions in a private clinic.
Zsofia enjoys working with runners, triathletes and skiers, helping them to achieve their goals and regain full capacity and performance as soon as possible. Zsofia has taken courses in kinesiology taping, manual therapy and sport rehabilitation – which she regularly integrates into her treatment sessions. Zsofia has only one goal –  to work in collaboration with her clients in order to help them achieve whatever is important to them. Her motto is `Believe you can and you halfway there!`
In her spare time she enjoys running, travelling the world and spending time with her family.