What is the Game Ready System?
It is an advanced cold and compression device that can help you reduce pain and swelling and assist you with your recovery and rehabilitation. The ice compression technology is comfortable and convenient and is designed to help you get back to full fitness as fast as possible. Game Ready is the preferred system for providing cold and compression therapy used by thousands of orthopaedic surgeons, physiotherapy clinics and athletes from virtually every professional sport.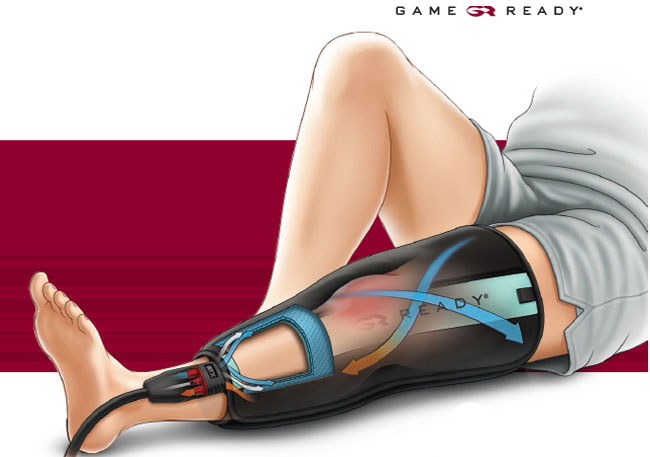 How Does Game Ready Work?
The system works based on the RICE – Rest, Ice, Compression, Elevation – principle, the commonly accepted industry standard for treating acute and chronic soft tissue injuries and post-surgery tissue trauma. The system features a microprocessor-enabled, portable control unit that allows you to regulate pneumatic (air) pressure and time settings. Treatment sessions can be customised based on patient needs. Take a look at our blog post on Game Ready here.
How Can I Rent One?
Kensington Physio now offers the Game Ready for use in one of our clinics or for patients to hire and take home. Our team of expert physiotherapists have years of experience helping patients regain their full health using Game Ready equipment. We can offer personalised help along with training and instructions on how to effectively use the equipment. The rental costs £95 per week.