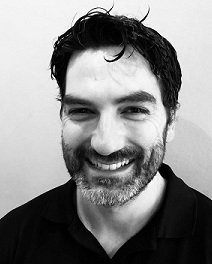 Senior Physiotherapist

Sports physiotherapy and strength and conditioning
Upper limb injuries
Lower limb injuries
Spinal problems and injuries
Neurological conditions
Mark Canning
Mark graduated from St.Georges University in 2014. Mark has worked in both private hospital and clinic settings, as well as in sports teams. Mark likes to mix his current NHS work as a senior musculoskeletal physiotherapist – with his private work. He has worked in various areas such as musculoskeletal, neurology, respiratory, orthopaedics, community and falls prevention.
Mark is passionate about all areas of physiotherapy, in particular sports physiotherapy and is currently completing his Masters in Sports Physiotherapy at the University of Bath. With a personal sports background in rugby (at a very high level), athletics and martial arts, Mark has been on both sides of the rehabilitation process.
Mark has also worked as a personal trainer and strength and conditioning coach and is an active member of the NSCA and UKSCA, as well as the ACPSEM. In his spare time Mark has also worked as a reformer pilates instructor. When Mark is not working you may find him playing rugby, lifting weights at the gym.
Testimonials
'Big thanks to Mark. Great guy and Physiotherapist. Very high knowledge! Helped me with a lower back issue I have been dealing with for over a year. Can't recommend him enough.'
– Jim Thompson