How to make sure that New Year's Resolution doesn't turn into a New Year's Injury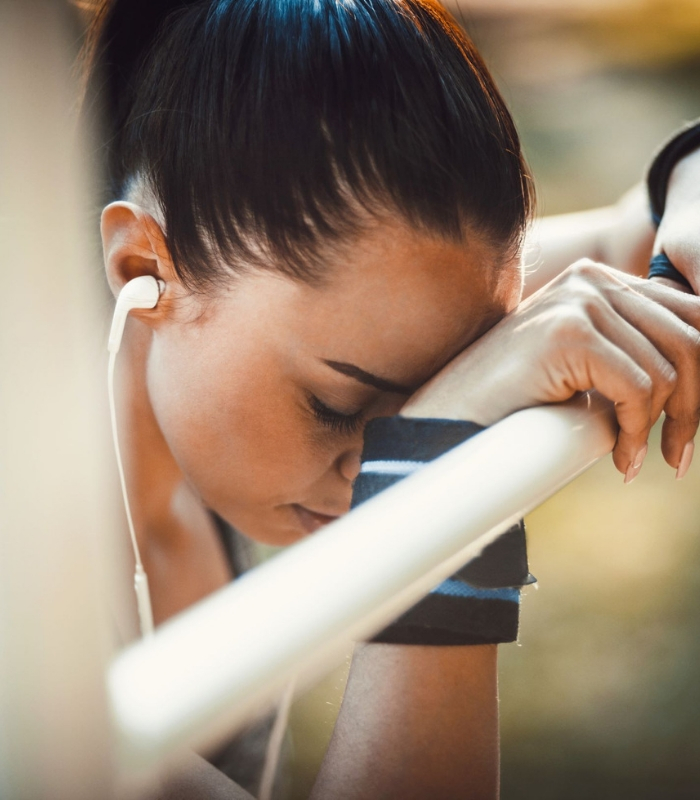 If you are anything like me, you are currently feeling fairly stuffed after weeks of roast dinners and festive food, and certain that you must have shrunk your favourite jeans in the wash.  The combination of this 'permanently full' feeling and the start of the New Year often spurs us into new exercise routines, but how to avoid causing yourself an injury?
If you are returning to your normal exercise routine after a few weeks hiatus:
Be kind to yourself!
Don't expect you will be able to pick up right where you left off, particularly if you haven't exercised since the beginning to December! You will likely need to start at around 70% of what you were performing prior to your break.
See our blog post about foam rollers to see how you can assist your recovery after sessions.
If you are starting a new type of solo exercise:
Make sure you have the appropriate equipment – there is nothing like an ill-fitted bike or pair of running shoes to cause trouble!
Start slow – there are many good guides available online which outline how to commence swimming, running or cycling when you are inexperienced, it is better to follow one of these rather than 'go until you drop'
Exercise at maximum every second day, at least initially, to assess the effect of your previous session and allow your body to recover
If you are starting a new type of class exercise:
Make sure to join a 'beginners' class to start, even if you feel it may be too easy – better to have a nice gentle class to start than not be able to walk for a week!
Let the instructor know that it is your first session so they know to keep a closer eye on your form and provide options if they see you struggling
Don't be shy to ask the instructor for options for an exercise if it is causing you pain or doesn't feel right
Taking a friend with you can be a nice way to stay motivated and to feel less conspicuous as you are not the only 'newbie' in the class
If you are starting work with a personal trainer:
Be honest about your starting fitness level and experience with exercise. Your PT will not judge you for being a couch potato up until now, but it will help them determine the intensity of your starting workouts!
Disclose any injuries (past or present) to your PT before you start exercising so that they can ensure that they prescribe appropriate exercises
Do let your PT know if you are feeling any pain when exercising – it may just be sore muscles, but best to disclose any discomfort early and check where you are supposed to be feeling an exercise rather than injuring yourself
Tell your PT about any other concurrent exercise regimes you may be following, so they can make sure that you are not overloading your body
If at any time during your commencement of your New Year's get fit regime you feel anything that isn't right or any pain that doesn't resolve in a couple of days, it is best to see your physio to get it checked out.  There is nothing worse than a little niggle turning into a chronic problem just as you are starting to hit your stride on your new exercise regime.  Your physio will be able to assess the injury, provide advice as to how to adjust your program, check that your technique is correct and that your equipment (e.g. your running shoes) is not causing injury.
Happy exercising!
Author: Annabel Hawker